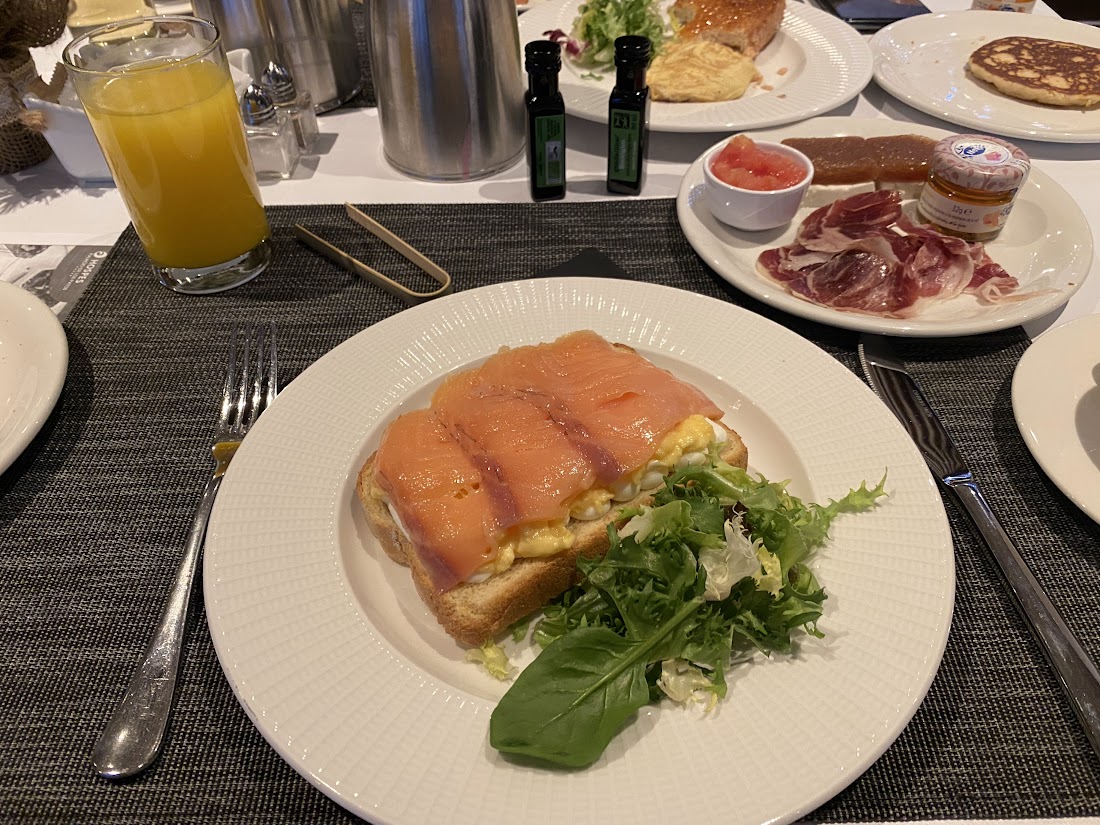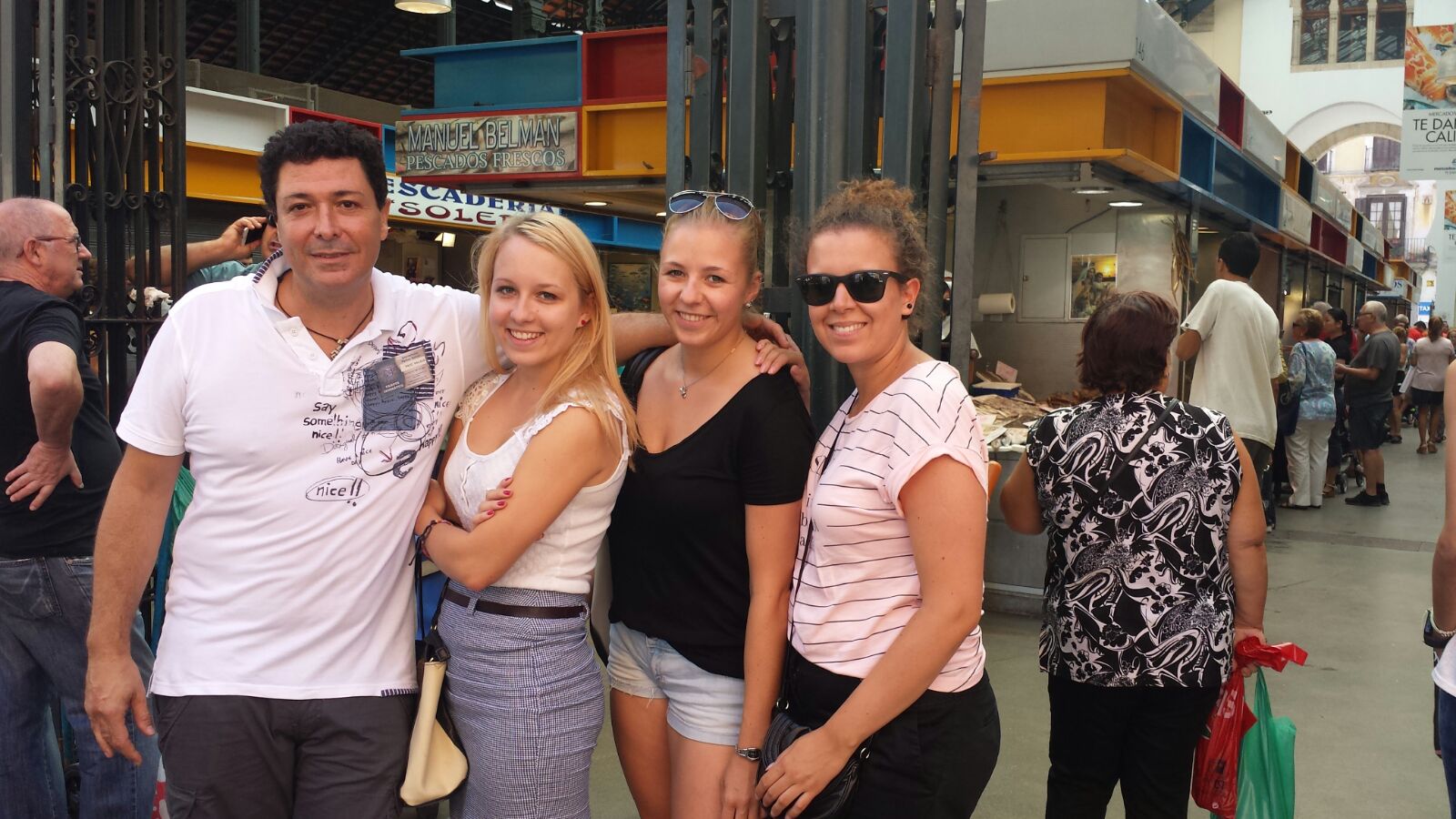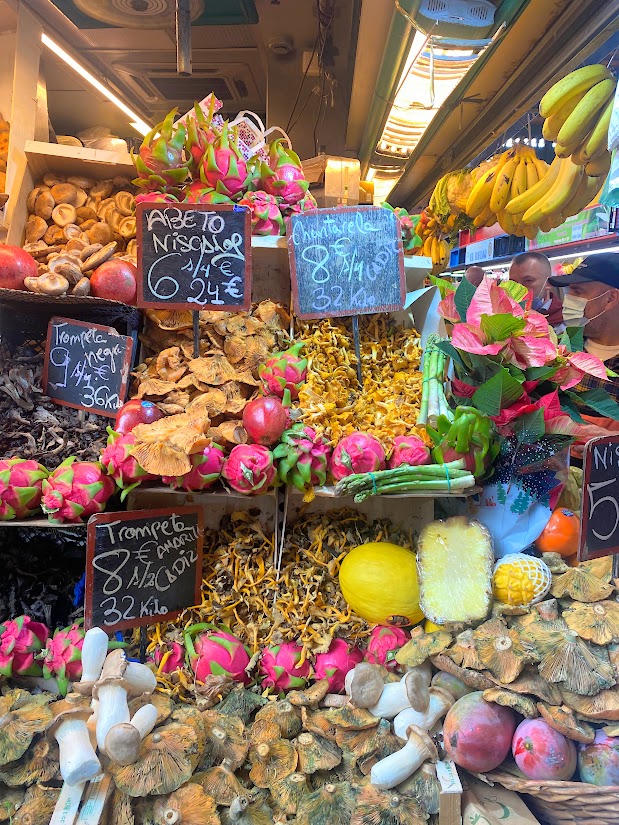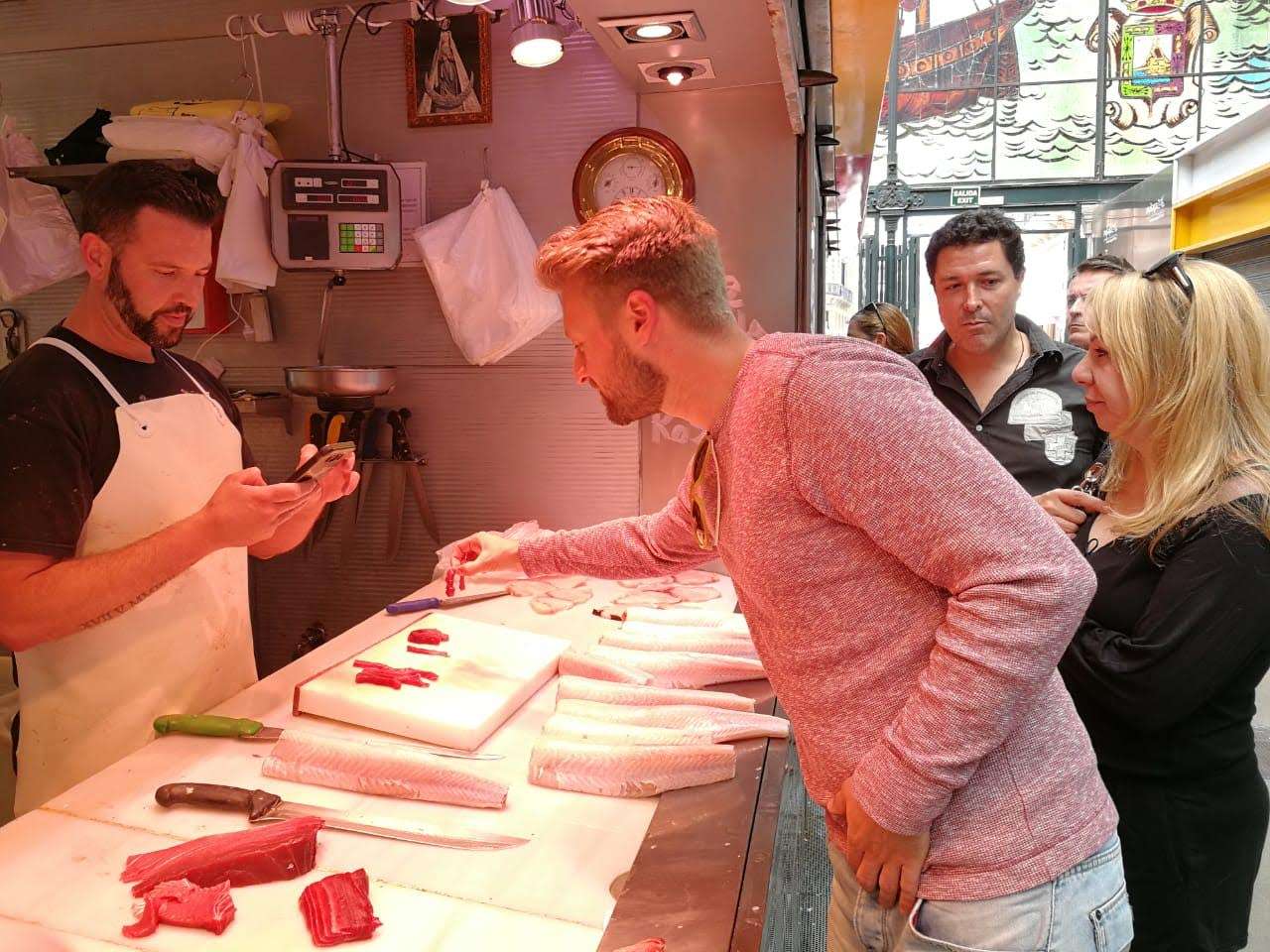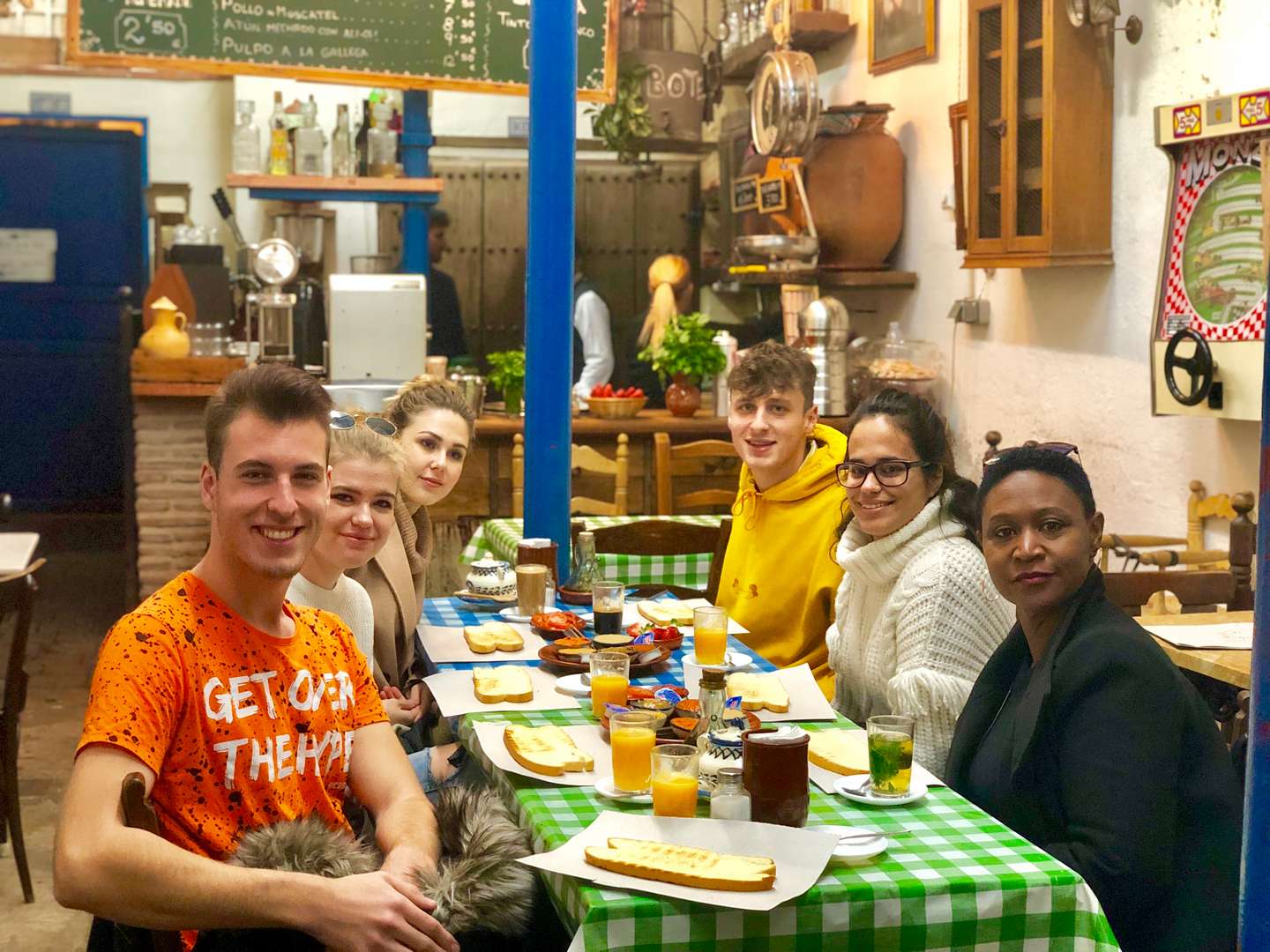 mercado-central-campus-idiomatico-1
Mercado-central-central-market-spanish-courses-6
Andalusian-Breakfast-desayuno-andaluz-spanish-courses-2
Visit the Central Market of Malaga and enjoy a typical Analusian breakfast with us!
What better way to experience Spanish culture than through food? That is why we urge you to taste the authentic Andalusian breakfast!
A delightful typical breakfast from Andalusia and Malaga is offered at one of the bars near our school, that includes a slice of bread smeared with sobrasada, zurrapa, manteca colorá, or a delicious handmade jam, with tomato, olive oil, and salt, and paired with milk, juice, or coffee.
It is ideal for starting the day with a great meal or for building strength in between lessons!
After breakfast we will head to Ataranzas Central Market, located in a lovely Moorish-style building in the heart of Málaga. However, it is an interesting space not just from an architectural standpoint. This market is one of the places where people from Malaga do their daily shopping, thus you can find a lot of local products there. A visit to the Ataranzas Central Market will be a fun cultural and culinary experience.
This wonderful visit allows you to try many various dishes. In the market, you will find almonds, figs, tiger nuts, dates, and other Mediterranean-style nuts. There are also many fish and seafood booths, as well as a large assortment of tropical fruits. The electric flower, which creates an electric shock in the mouth, is one of the most unique things available here. Experience it with Campus Idiomático!