Andalusian Breakfast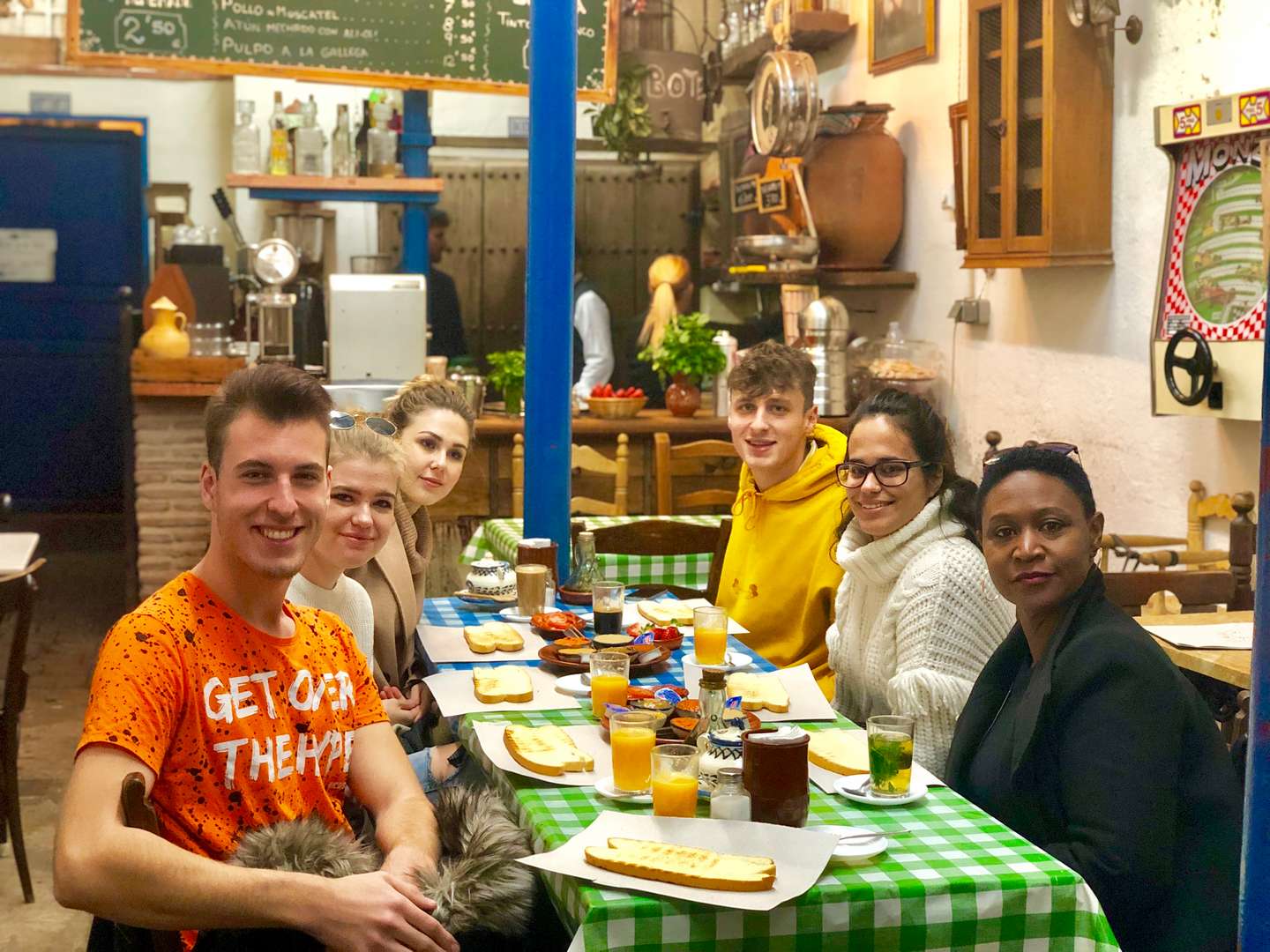 Andalusian-Breakfast-desayuno-andaluz-spanish-courses-2
Is there a beeter way to get to know the Spanish culture than through food? Therefore we recommend you to try an original Andalusian breakfast!
In one of the bars that are near the school, they serve a rich breakfast typical of the region of Andalusia and Málaga, which includes a slice of bread, smeared with sobrassada, zurrapa, manteca colorá or delicious homemade jam, accompanied with tomato, olive oil and salt, and combined with milk, juice or coffee to drink.
This activity is perfect to start the day with a delicious breakfast or to recover energy between classes.